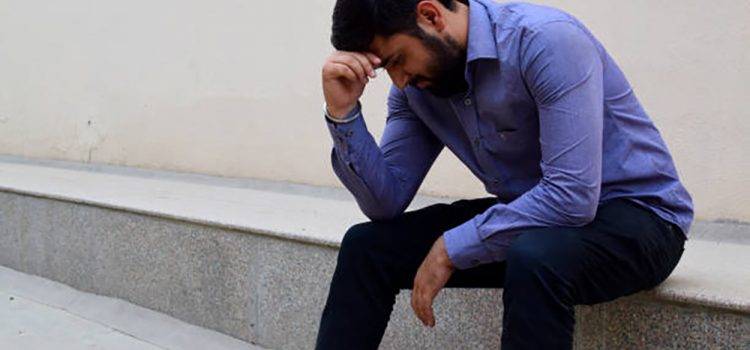 Watch my video 'Why men find it difficult to seek help with sexual problems'.
English subtitles are available for this video by clicking on the CC button when it's playing. The transcript of the audio can also be found below.
Click here to arrange a Free Consultation Call and discover more about my Tantric Massage offering and other opportunities to help you explore your full sexual potential and power.
Transcript
Hello,
I'm Sian Johnson of Creative Sexuality and I'm going to talk about why seeking help around sex and intimacy can be such a challenge for so many men
I know that for many men, sex and intimacy can be a minefield to navigate, especially when there is a lack of experience or confidence or some difficulties have started to arise.
Anxiety, self-judgement and shame can easily creep in, which can make everything seem much more difficult to deal with.
When you add this to growing up in a culture where boys are encouraged to hide their feelings and men are meant to laugh everything off, it's hardly a surprise that some men find it difficult to seek help, whether that's for a broken toe, a lump on their testicles or wanting to last longer in bed.
There are many myths around men and sex; cultural stereotypes, negative humour and high expectations. Humans are social creatures who at our very core have a need to belong. And when something fundamental isn't right we get by by walking this fine tightrope between laughing along with and outwardly pretending that everything is fine, while inwardly keeping everything quiet and worrying that there is something seriously wrong with us. If what is happening in your body is different to what is 'supposed' to be happening, your sense of self esteem suffers and can affect other areas of your life.
And the idea of speaking up with a total stranger can add in more anxiety, more fear and feelings of vulnerability. Because let's face it, these are the things you are least likely to talk about with anyone.
For some men its easy, for most it isn't and I can really feel the courage that it takes to seek help by talking with someone like me.
Men of all ages and backgrounds come to me with all kinds of questions, everything from concerns around body image and penis size to premature ejaculation and erectile dysfunction.
Often there is a lack of confidence and experience so many men are looking for help with lovemaking techniques, to revamp their love lives or learn how to use porn better.
Other men want to understand women more: understanding her body, what she really means, navigating consent, how to flirt, helping her to orgasm and exploring what makes a woman tick.
And some men are already confident lovers and are looking to experience deeper sexual arousal and bring more connection to their intimacy and their relationships.
No matter what issues you are bringing, I have a totally confidential, non-judgmental and accepting approach. I provide a welcoming, calm environment where you can relax and experience safety when exploring the things that matter to you most.
I understand the pressure to conform to stereotypes, the need to perform and the feelings of failure that arise when you don't.
And while your partner may not be judging you, you are, most definitely judging yourself.
I will help you challenge these self-judgments, to step into your masculine power, to challenge the stereotype, to expand your capacity for body based confidence, pleasure and joy and to move away from the performance anxiety happening in your head to the pleasure and sensation happening in your body. To become a better lover and to experience deeper, more authentic intimacy. Now this is something for you to speak up for!
So, I extend an invitation for you to speak with me by booking your free Discovery Call.
We will use that time to explore the most effective option for getting the results that you want so you can shake off the shame and step fully into your erotic potential and sexual freedom!
Video: Why men find it difficult to seek help with sexual problems