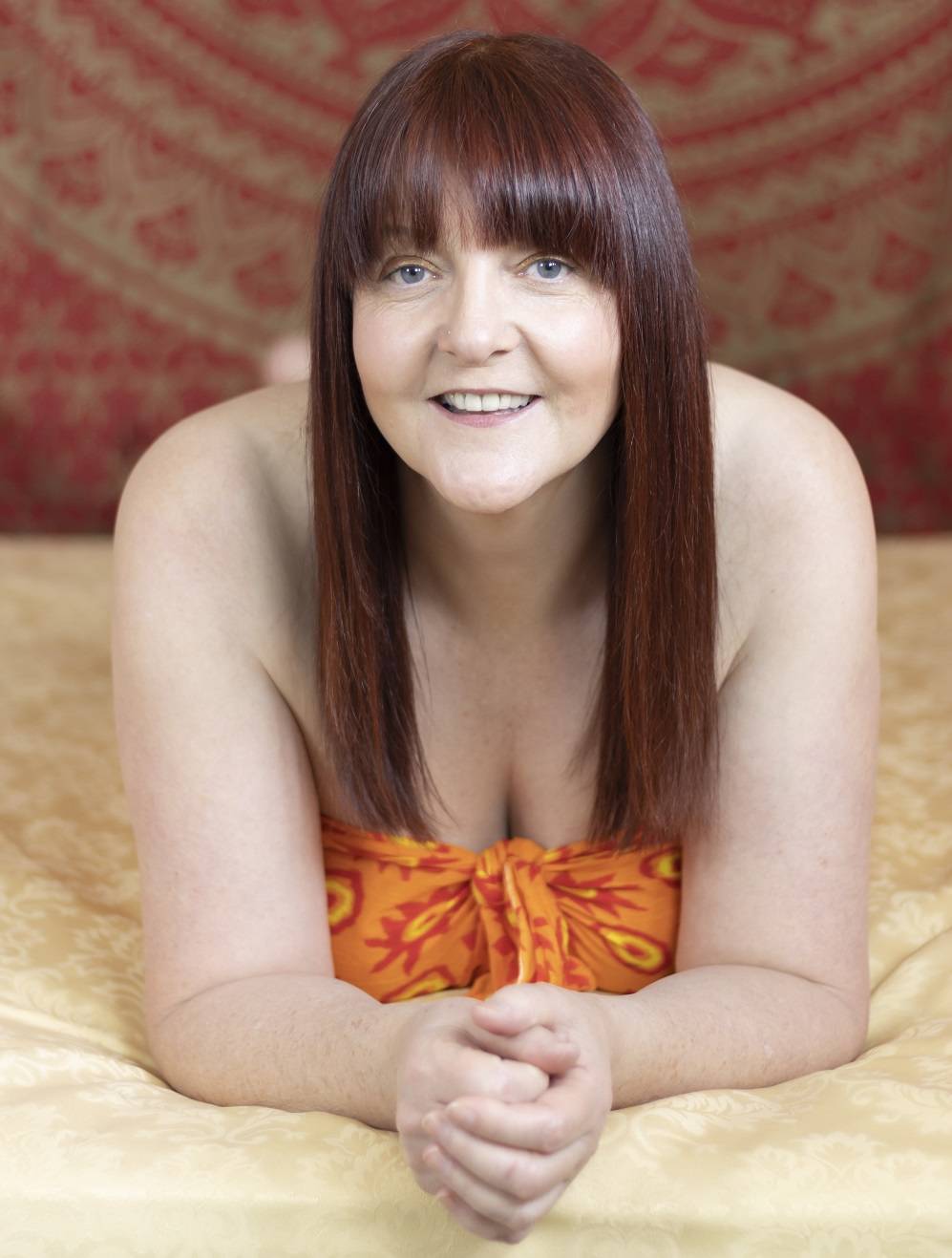 Hello I'm Sian Johnson, Somatic Sex Therapist, Tantric Massuese and Intimacy Coach.
Based between Leeds and Bradford, West Yorkshire and available online anywhere in the world.
I bring together training in and experience of leading edge Tantra, Sexological Bodywork™, Surrogacy, Coaching, Counselling and Consent to help men to explore and celebrate their sexual selves.
How did I get here?
I have always tried to make the world a happier and healthier place. Activism, the arts and the not-for-profit sector were the focus for my energy and passion until I found myself disillusioned and burnout. At that time, a very dear friend asked me, what my dream job would be. (Spoiler alert - this was a life defining moment!).
Well, in my life, I have experienced sexual dysfunction, destructive relationships and sexual assault both in childhood and as an adult. I have felt uneasy in and about my body and knew very little about boundaries and consent. Yet rather than be turned off by my experiences, I was fascinated and curious about all things to do with sex and relationships. So the reply to my friend, when I dared to speak it out loud, was clear: 'I want to be some kind of sex therapist!'.
This game changing realisation sparked an intense period of research, retraining and began the journey to healing some deeply held sexual and relationship wounds. And through this healing journey, I began to clear my way through the debris and embody the qualities I admired in other people. I felt like an adventurer! I began to explore and release the shame around my body and my sexuality. And I realised that this journey was not just about sex, but about the whole of me. Although my explorations began with sex, these changes were affecting all areas of my life and I began moving ever quicker, towards becoming the kind of person I had only ever dreamed I could be.
Who do I work with?
Working with men is my area of expertise and my natural calling. I have so much love and passion for the work I do with men. Since 2017, I have offered my skills to help men to discover and expand their own sense of sexual pleasure, joy, aliveness and freedom, to find their courage to take the path into discovering their healthy masculine power and the fullness of their sexual potential.
I offer three areas of experience:
Pleasure: Deep relaxation and erotic pleasure through conscious touch and Tantric Massage.
Potential: Unlocking your true healthy masculine power. Working through the blocks and barriers that get in the way, so you can reach a fuller, more vibrant sexual and relationship confidence.
Power: Exploring and mastering the power of your sexual energy. Through energy practices, breathwork, touch and play. We create a space for mystery to unfold allowing for heightened states of consciousness, bliss and pleasure.
Ethos and practice
I live and work from a sex positive perspective, respecting my own choices and the choices of others and doing what I can to promote healthier attitudes, perspectives, beliefs and behaviours around all aspects of sex and sexuality.
Some of my key values include:
Non-judgement: most of us judge ourselves harshly. Here, all of who you are is welcome, I will not judge or shame any part of you.
Compassion: From my own journey, I know how challenging making changes can be and my heart is open to you.
Professionalism: I work within ethical and professional codes of conduct, with you at the centre of everything we do.
Trust: building a robust, healthy and trusting rapport between us is a fundamental element of the safety you need for your personal growth.

Consent and boundaries: everything I offer in sessions is an invitation. You are actively encouraged to choose, in each moment, what you want to experience. 

Learning and pleasure: my work is experiential; learning through talking and through doing; exploration, discovery, touch, pleasure and playfulness
I am passionate about offering a place where you can find your safety, where you can drop into your experience without any expectations or the need to please or perform, where you can move out of your head and connect with your body. You are actively supported to notice, value, trust and communicate whatever is going on in your body at any given time. And I will support you to recognise and communicate your needs and make choices from the wisdom of your body.
"The greatest gift you'll ever learn is to love and be loved in return"
Nat King Cole
To ensure my practice is as informed, ethical, safe and resourced as it can be, I undertake:
Relevant training and experience
Completed training:
Current training: