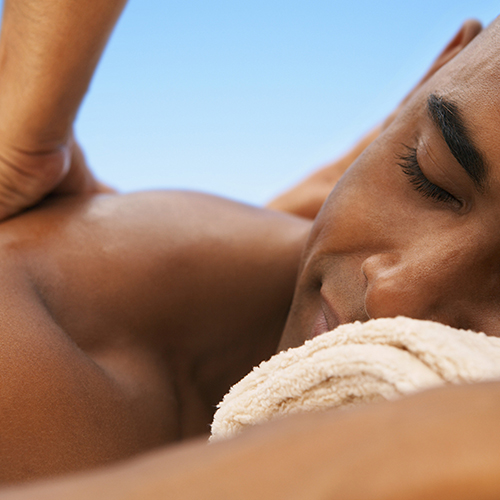 "Massage is one of the subtlest arts. And it is not only a question of expertise, it is more a question of love"

Osho
"It is the uniqueness and quality of touch that relaxes the mind, enthrals the senses and brings you home to your erotic body"
Tantric Massage
For many explorers, the journey into discovering more about Tantra, begins with a Tantric Massage. It is the uniqueness and quality of touch that relaxes the mind, enthrals the senses and brings you home to your erotic body.
"We have forgotten where to touch, how to touch, how deep to touch. In fact, touch is one of the most forgotten languages"

Osho
What is Tantric Massage?
Tantric Massage can be a beautiful experience and it is the intention to bring full presence and honouring into the connection between the person giving and the person receiving. The Giver puts their needs to one side, so they can be in honouring service to The Receiver. The Receiver, in surrendering into relaxation and sensation, is invited to feel what it is to be loved and honoured for exactly who they are, in each and every moment.
What clients are saying about Portal to Your Pleasure
"Sian, It was so good working with you and it was a completely wonderful experience. The feelings and benefits stayed with me into the next day"
"Sian creates an ambience of warmth, trust and calm where you can embrace her guidance and enjoy a wonderful sensual experience"
"Sian has a Tantric Temple which is a beautiful, warm, candle-lit, incense-suffused space that evokes relaxation as soon as you enter it. Sian is a lovely lady and welcomed me like a friend. She treated me with the utmost respect and to the best Tantric massage (or any type of massage come to that) I have ever had – it was two hours of bliss, and a real mind/body holistic experience. I will be back for more"
"It was a sensual, consensual and sensational experience. What more can I say? I was taken to the edge and then beyond the boundaries of my previous experience. Thank you so much"
"Her knowledge and skill of the art is amazing and the location is great. Its the real thing; from the moment you say hello to the time you say goodbye goes so fast, it's Sian and her connection to the client"
"From the moment you arrive, Sian does her utmost to allow you to feel at ease. Sian will strive to give you the best possible experience. I have found Sian to be caring and kind on each visit. I always feel amazing after a massage with Sian! The warm, private and cosy massage/treatment room has the perfect ambience too. You'll come away feeling very special indeed. I can't rate her services highly enough"
"From the moment you arrive, Sian does her utmost to allow you to feel at ease. I always feel amazing after a massage with Sian! The warm, private and cosy massage/treatment room has the perfect ambience too. You'll come away feeling very special indeed. I can't rate her services highly enough"
"Sian made me feel very welcome and I felt at ease with her straight away. During the tantric massage, I felt held both physically and emotionally. Following the massage, I had one of the best night's sleep in ages & I woke up with a strong feeling of inner peace and abundance. Thank you again Sian and I am looking forwards to working with you again"
"It's been quite a few weeks since my meeting with Sian…but even now it remains really memorable… From our initial Zoom consultation Sian made me feel totally at ease and the easy rapport she built continued to our face to face meeting. I felt so comfortable talking with Sian, on both general chit chat and about personal and intimate issues. Nothing was taboo. The tantric massage was amazing, from the initial fun preparation right to the scintillating end. I have experienced tantric massage before but Sian took it to a new dimension which was at times both totally relaxing and really intense. Total bliss… A really amazing and enjoyable time."
"All though I was I little nervous I was put at ease from the moment I entered the room, Sian had a friendly welcoming approach and my nerves disappeared within minutes. Sian was very professional through out our session, explaining the process as we moved along. The session was out of this world, it more than met with my expectations. Afterwards I felt so uplifted, more confident with myself and its given me a better approach towards myself. I will definitely be booking another session in the near future. Thank you Sian"
"I first met Sian for a tantric massage, she is a very warm and welcoming woman who immediately put me at ease so I felt safe and relaxed. The massage was extremely professional and not rushed. Afterwards I felt completely relaxed and contented. I would recommend Sian without any hesitation at all"
Male 61
"This was my first but not my last appointment with Sian, I was greeted by this very friendly lady who put me straight at ease, Sian is a very talented skilled lady, extremely professional and a joy to be with, the massage took me to a level I have never been too before, highly recommended and I cannot wait to see her again"
'I want to give thanks for Thursday's appointment. It was extremely valuable and worthwhile for me, a top-drawer experience. The business-like approach combined with a friendly atmosphere was very good As well as the pure pleasure of the day, you carefully coached me in the areas I needed to pay attention to, and identified a key area where I need to give attention.'
"You have helped me hugely the last 3 months. I've always had issues stripping off. Always been a bit ashamed of my body but I've felt so relaxed and comfortable in your presence. The last year has been a tough one for me and I'm very grateful to you for helping me pull through"
I have three delicious offerings for Tantric Massage:
Tantric Massage level one
Just for you
Carve out delicious down time and experience Tantric Massage just for you
Purely for pleasure, relaxation, sensuality, joy, contentment and being honoured in all that you are.
One way touch only; from me to you. So there is no requirement for you to please, pleasure or perform.
Includes lingam (genital) massage and optional prostate (anal) massage
Uses Taoist Erotic massage techniques
Switch off your phone, leave the world at the door and gift yourself this time, truly for yourself.
Session structure and prices
One to one Tantric Massage
A minimum of 2 hours at £210
Additional hours at £100
Tantric Massage level two
Pleasure your partner(s)
Learning sensual, erotic and playful Tantric touch and erotic massage techniques which includes:
Receive Tantric Touch
Learn Tantric techniques and touch skills with 1 to 1 tuition
Practice the Tantric art of presence, honouring and connection
Experiential learning; includes being coached while offering Tantric Touch
Honouring your partner, without the need to 'make something happen', allows the body, heart and soul between you to open.
Session structure and prices
One to one Tantric Massage tuition.
A minimum of 3 hours at £385
Additional hours £125
Tantric Massage level three
For couples
Explore connecting with each other through playful and sensual Tantric Massage techniques, creating beautiful experiences for each other which includes:
How to prepare your space
Honouring and appreciation
Heart-centred connection
Tantric Touch techniques
Working with Tantric orgasmic energy
Lingam Massage and Yoni Massage techniques
Bespoke tuition
A free massage starter kit worth £25 to take home
Session structure and prices
Learn Tantric Massage for one couple
A minimum of 3 hours at £385
Recommended 4 hours at £510