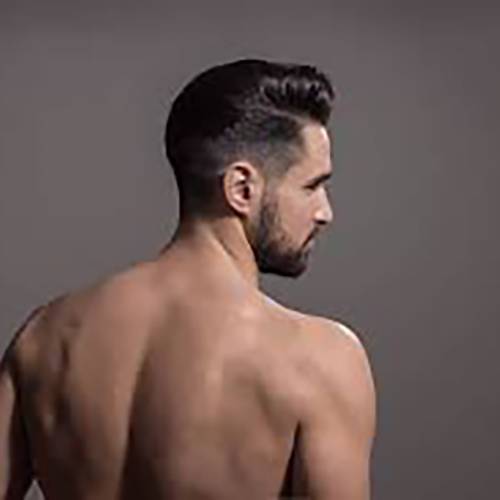 "When I touched her body, I believed she was god"

Roman Payne
Level Two: Empowered understanding of women
Everything you need to know about women's sexuality.
Completing the Level One is a prerequisite for progression onto Level Two
This is about acquiring the knowledge, information, skills and tools to reach your desired outcomes. Using all that you have learned from Level 1, stepping into Level 2 offers you a unique opportunity to learn both the theory and the practical skills you need to be a better lover of women. Many men can find communication with partners generally and during intimacy, challenging. The kind of conversations we will be having during these sessions will help you develop more conscious communication with your partner and so develop a better understanding between eachother and enhance your relationship(s).
What clients are saying about Passport to Your Potential: Levels Two: Empowered understanding of women & Three: Empowered intimacy
"Sian is a delightful person who put me at ease immediately. She can share your problems. I would totally recommend her. She behaves in an utterly professional manner, giving advice and guidance but at the same time being friendly and warm"
"Thank you Sian! For your help and guidance with completing The Men's Programme. I received a warm welcome, was listened to and went at a pace I was comfortable with. I learned so much and have improved my confidence, which was one of the main reasons I went ahead with The Men's Programme. I highly recommend working with Sian as she is passionate about what she does and you can feel she cares"
RT. aged 31
"I've enjoyed working with Sian and have found the course to be very worthwhile. Sian has been great to work with: she is well informed and has many resources at her disposal. She has provided a safe environment to learn, discuss and explore without fear or prejudice. I would recommend Sian to anyone needing help with their relationship issues"
JS aged 29
"Lovely to see and work with you again…. I really loved the last session. I feel really lucky and honoured to be working with you. I am not sure I would be in the place I am now if I had tried to go it alone . I have felt a real deep appreciation … for the journey so far and look forward to the next session. Thank you."
Typical structure
Session one: What makes most women tick, a practical guide to the female erotic body and arousal. Introduction to touch
Session two: Improve your communication in and out of the bedroom, setting the scene for love, Tantric touch techniques, learn erotic body massage, learn yoni (genital) massage
Session three: Heart connections, swooning, anal massage, oral sex techniques. Bringing all the learning together. Review and prep for next level (if appropriate)
This outlines a typical structure, and as every man is unique, I may employ different tools and techniques depending on what is required. Each man's unique experience means that some men may need additional sessions to reach their goal.
Level Two will help you work with:
Performance anxiety
Managing your arousal
Erotic touch techniques
Communication, consent, boundaries and agreements
Understanding female arousal
Understanding and satisfying your partner
Touch techniques.
Level Two is the second of three steps towards ejaculation choice, ejaculatory freedom, erectile satisfaction, enhanced sexual techniques and sexual confidence in intimacy
Level Two features & costs
6 hours one to one contact time delivered in 2 or 3 hour, in-person sessions
Access to online resources and written material.
Email support is available in between sessions.
Sessions are spaced at fortnightly intervals
Ongoing daily homework practice is an essential aspect of this course
Total cost for Level 2: £750
More than 10% discount is available when choosing levels 1, 2 and 3 together.