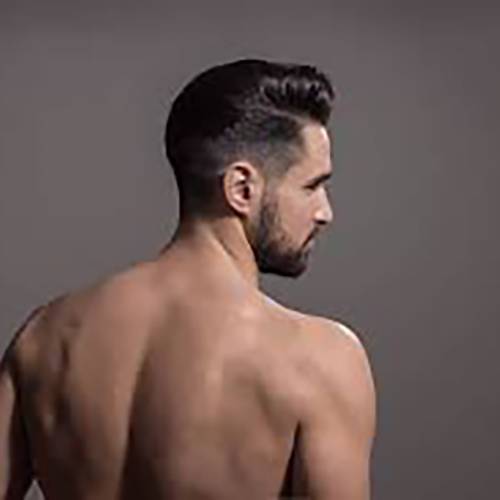 "The hero of my tale, whom I love with all the power of my soul, whom I have tried to portray in all his beauty, who has been, is, and will be beautiful, is Truth"

Leo Tolstoy
Level One: Empowered self pleasure for men
Everything you need to know about your sexuality
There may be setbacks along the way but, every hero's journey begins with a first step, a leap of faith. And in the leap you take, you begin to fight for a worthy cause – you!
In choosing to move away from your comfort zone of the same old, same old, you are accepting the challenge of change, where moving from low libido, functional or mind-based arousal of fantasy, porn and performance to a (re)acquaintance with sensation, discovery and delight.
Changing the way you touch yourself can change your life.
Level One is a stand-alone programme aiming to enrich your experience of self-touch and solo loving.
Completing Level One is a prerequisite for progression onto any of the other steps in the Passport to Your Potential programme
What clients are saying about Passport to Your Potential – Level One: Empowered self pleasure for men
"Lovely to see and work with you again…. I really loved the last session. I feel really lucky and honoured to be working with you. I am not sure I would be in the place I am now if I had tried to go it alone . I have felt a real deep appreciation … for the journey so far and look forward to the next session. Thank you."
"Sian is a delightful person who put me at ease immediately. She can share your problems. I would totally recommend her. She behaves in an utterly professional manner, giving advice and guidance but at the same time being friendly and warm"
"I've enjoyed working with Sian and have found the course to be very worthwhile. Sian has been great to work with: she is well informed and has many resources at her disposal. She has provided a safe environment to learn, discuss and explore without fear or prejudice. I would recommend Sian to anyone needing help with their relationship issues"
JS aged 29
"Thank you Sian! For your help and guidance with completing The Men's Programme. I received a warm welcome, was listened to and went at a pace I was comfortable with. I learned so much and have improved my confidence, which was one of the main reasons I went ahead with The Men's Programme. I highly recommend working with Sian as she is passionate about what she does and you can feel she cares"
RT. aged 31
Typical structure
Session one: Identify your goal: get really clear about what you want. What is in your way of getting what you want. First touch technique exercise
Session two: Body self awareness. technical information and practical techniques on how arousal works in your body, mind and nervous systems. Practices around the breath, presence and quieting the mind. Next level of touch techniques
Session three: Improve your self-touch, scales of arousal and microcosmic orbit. Next level touch techniques
Session four: Honouring yourself, myth-busting, dealing with shame. Next level of touch techniques
Session five: Body image, body confidence, body-based arousal and making choices that work for you.
Session six: Bringing it all together. Review and prep for next level (if appropriate)
This outlines a typical structure, and as every man is unique, I may employ different tools and techniques depending on what is required. Each man's unique experience means that some men may need additional sessions to reach their goal.
Homework: As well as attending all sessions, there are daily self touch exercises between 20 – 60 minutes a day which are an essential part of this programme.
Level One features & costs
6 hours one to one contact time delivered in 1 hour live sessions, online or in person.
Access to online resources and written material.
Email support is available in between sessions.
Sessions are spaced at weekly or fortnightly intervals.
Daily homework practice is an essential aspect of this course.
Total cost for level 1: £600
More than 10% discount is available when choosing levels 1, 2 and 3 together.