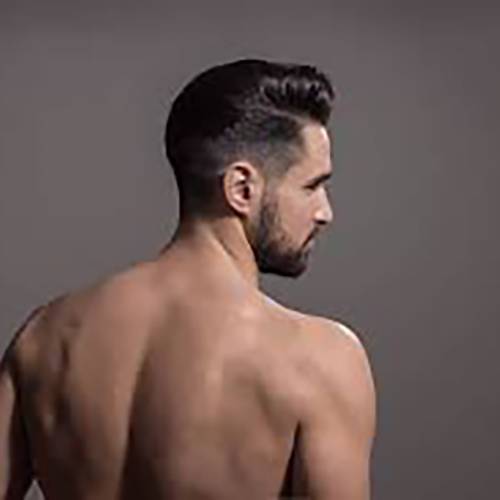 "What you are seeking is seeking you"

Rumi
Rajan's Passport To Potential Experience
My experience of working with you and completing the programme was unique, intriguing and eye opening. It was a rollercoaster of a learning experience as I never thought having control over ejaculation was even possible yet alone learnable. During my taster session with yourself and possibly the first and second session into the programme, I did feel this journey was not for me but decided to carry on as I never had much to lose. I'm not sure why I decided to carry on but very happy I did. What you have taught me is invaluable and literally life changing and I will be forever grateful to you for this. I'd like to take this opportunity to thank you from the bottom of my heart for the whole learning experience in helping me achieve my goals and helping me feel empowered in my choices and decisions.
Your teaching style is captivating and you make the whole experience very enjoyable at the same time informative and to the point. I think what helps the experience even more is you mix your sessions with theory and practice. I'm trying to think of negative constructive feedback to help you but honestly really struggling. I would 100% recommend you without hesitation.
My medical history was the main reason I took the first step in contacting you. I know first-hand keeping quiet and not addressing erectile or any other sexual issue is not a solution. It has to be spoken about and tackled head on. I know for males this is not an easy subject but given my history (erectile dysfunction, pulling out of marriage last minute etc) and the fact that I have a penile implant, I was more than willing to come forward and seek help in issues I suffer from as this is the only way it can be resolved. Medical intervention is an option but the reason I took a chance on your course is because I wanted to experience treatment/solution outside the medical field which lead me to research Tantra and in turn yourself.
I do intend to book a few practical sessions with yourself and will do soon. Once again, thank you very much for all the help, support and the learning experience.
Rajan
Aged 28
This is a three stage programme for men who are ready and willing to step up to the challenge that is calling them.


Stepping into your full sexual potential is a commitment to change. This is a Hero's Journey, not unlike that which Luke Skywalker, Peter Parker or Neo takes. Except that your journey is unique to you; it is a journey from where you are now to where you want to be. To move from being in your head during intimacy, to the kind of arousal that is fully led by the desire of your body. From feelings of embarrassment, shame and anxiety, to being at peace with yourself. From silence to communication, from mystery to clarity and from uncertainty to confidently embodying your full sexual potential.
All of this may sound strange to you right now, and that's OK, doing something different is always strange at the beginning. This is new territory and it will require a step into the unknown.
What clients are saying about Passport to Your Potential
"I just completed five sessions with Sian. She is wonderful. She listens and cares. She made very useful and helpful suggestions. She helped me grow and learn in a gentle, positive way. I highly recommend Sian and the knowledge and care she brings to her sessions"
"Sian is a delightful person who put me at ease immediately. She can share your problems. I would totally recommend her. She behaves in an utterly professional manner, giving advice and guidance but at the same time being friendly and warm"
"I've enjoyed working with Sian and have found the course to be very worthwhile. Sian has been great to work with: she is well informed and has many resources at her disposal. She has provided a safe environment to learn, discuss and explore without fear or prejudice. I would recommend Sian to anyone needing help with their relationship issues"
JS aged 29
"I just finished my 4th session on line with Sian. I love how we can just talk and share, and she always has helpful suggestions for life! Then, the heart-genital meditation we did on line was just wonderful–everyone should learn this one! She is wonderful. Thank you, Sian"
"Lovely to see and work with you again…. I really loved the last session. I feel really lucky and honoured to be working with you. I am not sure I would be in the place I am now if I had tried to go it alone . I have felt a real deep appreciation … for the journey so far and look forward to the next session. Thank you."
"Sian is a wonderful guide and mentor. She made me feel at ease from the moment I arrived, and I look forward to continuing my journey under her tutelage. If you are looking to improve or fulfil your intimacy potential then I heartily recommend Sian's courses."
"Thank you Sian! For your help and guidance with completing The Men's Programme. I received a warm welcome, was listened to and went at a pace I was comfortable with. I learned so much and have improved my confidence, which was one of the main reasons I went ahead with The Men's Programme. I highly recommend working with Sian as she is passionate about what she does and you can feel she cares"
RT. aged 31
"My first session with Sian was fantastic, far better than I expected. I have been with several providers, and her knowledge, pleasant approach, helpfulness and understanding were wonderful. She was very helpful helping me, and gave me useful homeplay as well. I will return!"
"I have been to a number of tantra teachers over the past 6 years, but all that changed with Covid and quarantine. I started going to on line sessions with Sian several months ago, and have been back on a regular basis. She is one of the very best tantra teachers I have been to. She is friendly, accepting and helpful. She has increased my capacity to experience pleasure enormously. She listens and teaches me what I need. She has a wealth of knowledge and techniques that are so beneficial and pleasurable. She has shown me new kinds of touch that have enhanced my sensual pleasure. Every session includes new learning. What she has taught me has significantly changed my mood, my happiness, and my enjoyment of life. I highly recommend Sian. I wish all humans could learn to experience such joy and pleasure. I also realize people can learn new ways to experience pleasure at any age!!"
"I just like to say I really enjoyed our session on Friday it just felt really good to finally talk to someone about it and just sharing it felt like a weight was lifted of my shoulders. I was dreading the session before hand but you put me at ease straight away and the more we did the better I felt. and the work you did about not having shame […] just felt great"
There are three levels to get you where you want to be. Everyone begins at Level One and, depending on what you want to work on, you then choose whether to go onto Levels Two and Three
Level One
Begin by getting to know and understand your own masculine erotic potential.
Level Two
Learn more about the female erotic body, her arousal and your role in intimacy with her
Level Three
Bring everything you have learned together and experience erotic connection